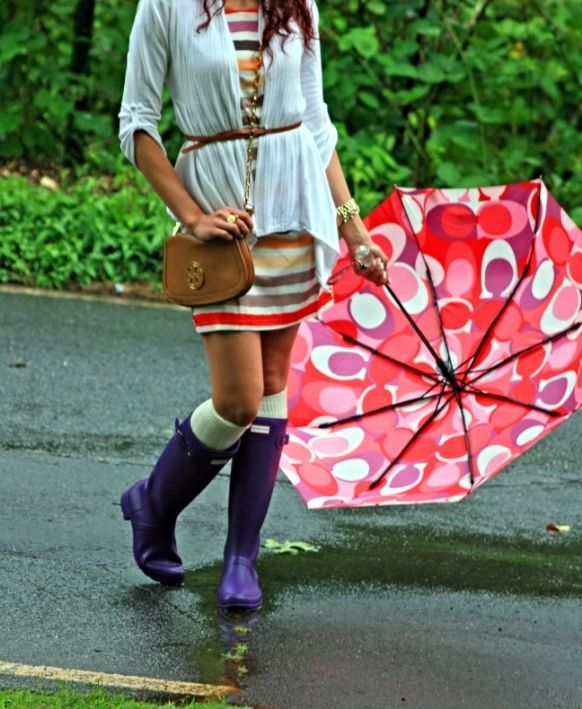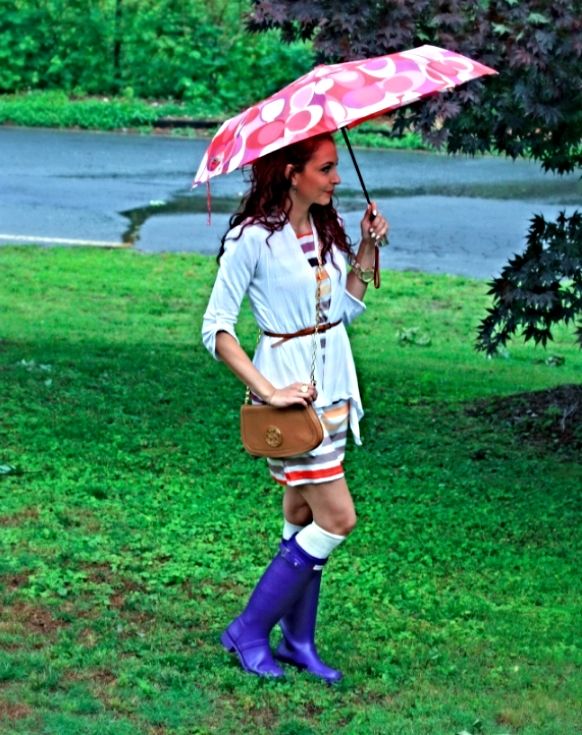 DRESS: Old (similar) CARDIGAN: Similar CROSSBODY BAG: Tory Burch RAINBOOTS: Hunter
SOCKS: Similar UMBRELLA: Old, Cute BRACELET: Stella&Dot WATCH: Charming Charlie
Oh my.... Rain is NOT my friend! For several reasons:
1. I have curly hair and I automatically turn into Miss Frizzle if there
is one tiny drop of rain within a 20 mile radius!
2. Apparently my tan disappears with the sun.
3. I tend to dress very frumpy.
4. SHOE issues!
Well... There is nothing that I can do about my crazy hair or my lack of a tan. (Thank you genetics!)
BUT..... I can do something about my tendency to dress frumpy and my fear of ruining cute shoes.
The answer you ask? Wait for it..........
My HUNTER rain boots!!!
I love love love these boots. Not only are they extremely comfortable, but they are also super cute!
They come in several different wonderful colors, they are super comfy, and can make any outfit precious! Ehh.. my pictures may not be the cutest (thank you hair and paleness), but I was super excited to write this post because ZAPPOS is having a sale on Hunter boots!
What are you waiting for?? Go buy some lovelies!!!