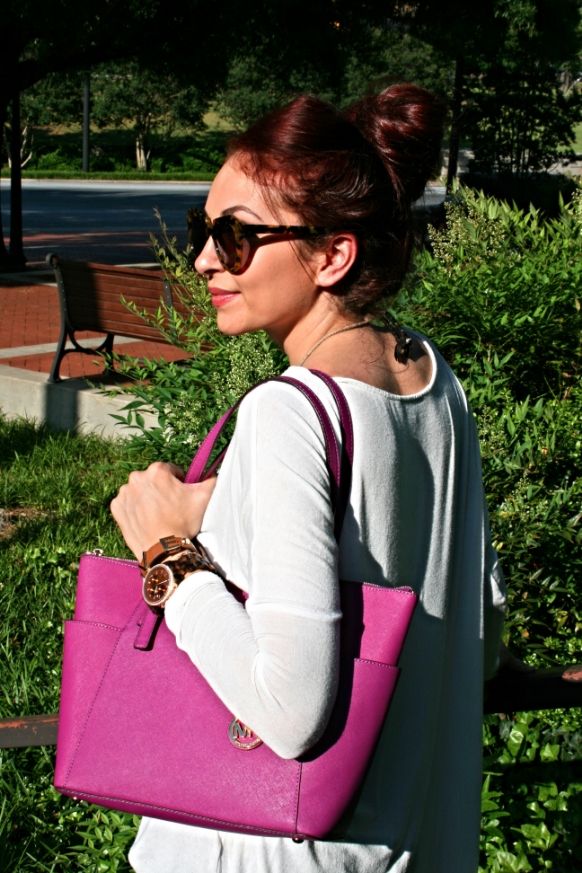 Outfit Details:
SUNGLASSES: Karen Walker TOP: Very J BAG: Michael Kors (similar)
WATCH: Michael Kors LEATHER BRACELET: (similar) SHORTS: Klique B SHOES: (similar) NECKLACE: (similar)
Hot/Cold/Hot/Rainy/Warm/Cool/Sunny/Rainy
The weather has been so bi-polar lately it is hard to dress appropriately. Although, it has allowed me to pull off one of my favorite looks. I have always loved wearing shorts with long sleeves....hmm.. weird you may say. However, it always seems to be sexy yet casual. What do you think?
Ps. How amazing is that raspberry Kors bag? (Thx mom!)