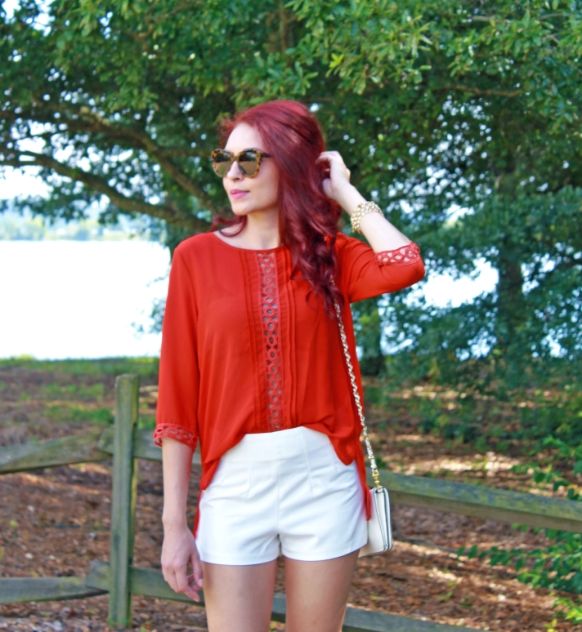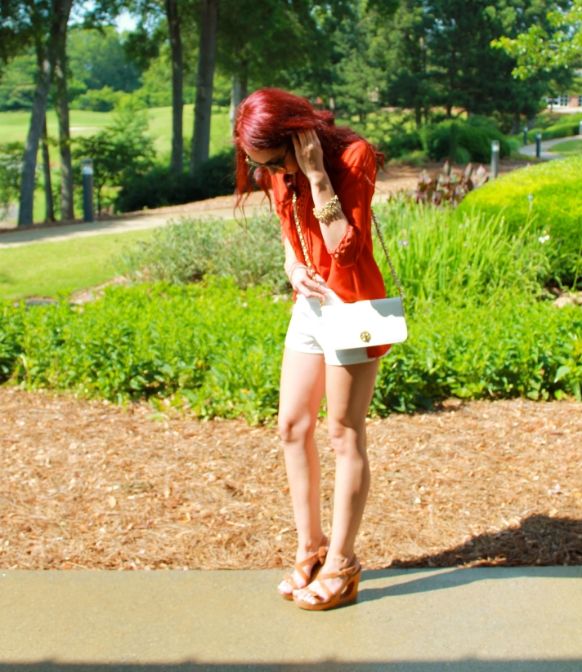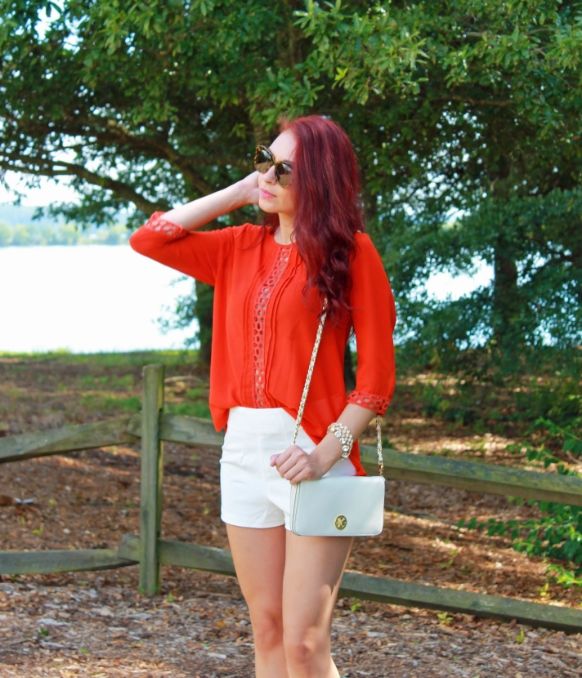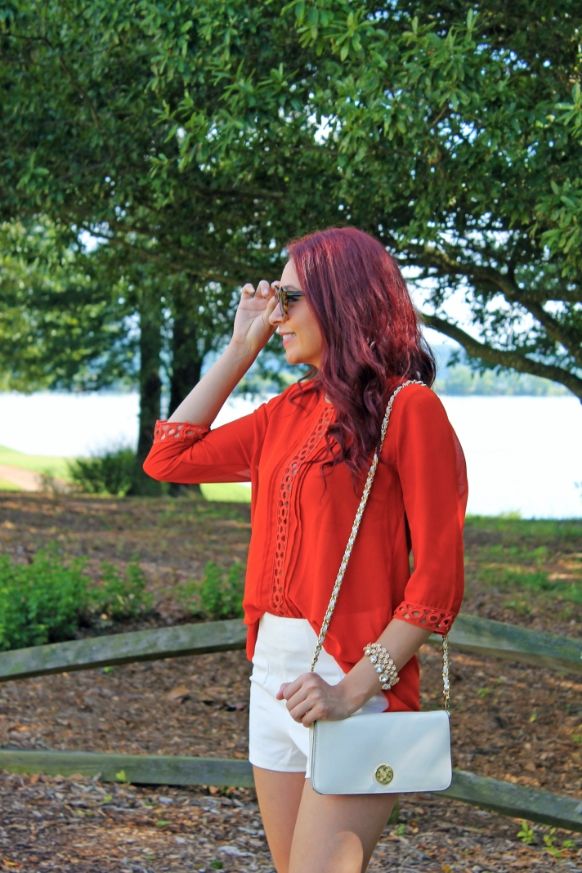 SHORTS: Alythea, Similar TOP: Old, precious, cute BAG: Tory Burch Adalyn Clutch BRACELETS: Charming Charlie, Stella&Dot SHOES: Steve Madden Old, Similar SUNGLASSES: Karen Walker
I have finally made it to summer break!!! So long teacher clothes- bring on the short shorts, skirts, and bathing suits! Oh and the vacations and beaches please!
Speaking of beaches.. My sweet little sister is living it up in Hawaii right now
(and I am super jealous btw). But.. since she has been gone-
she has been sharing her closet with me!
She just may not know it yet... Shh! ;)
While I was trying on all of the cute clothes that she has been hiding from me, I found these adorable high waisted white shorts. I have been searching for a pair forever. I have probably tried on close to 20 pairs, but they all give me that terrible long flat butt. EEEKKK please no, not cute!
But this pair is perfect, and the long flat butt was NOT included!
And to think, my sister has had a perfect pair this whole time!
Oh I love having sisters... and sharing our closets! :)
Ps. How cute is this Tory bag?
Best last day of school present ever (Thx Babe)!
Xo,