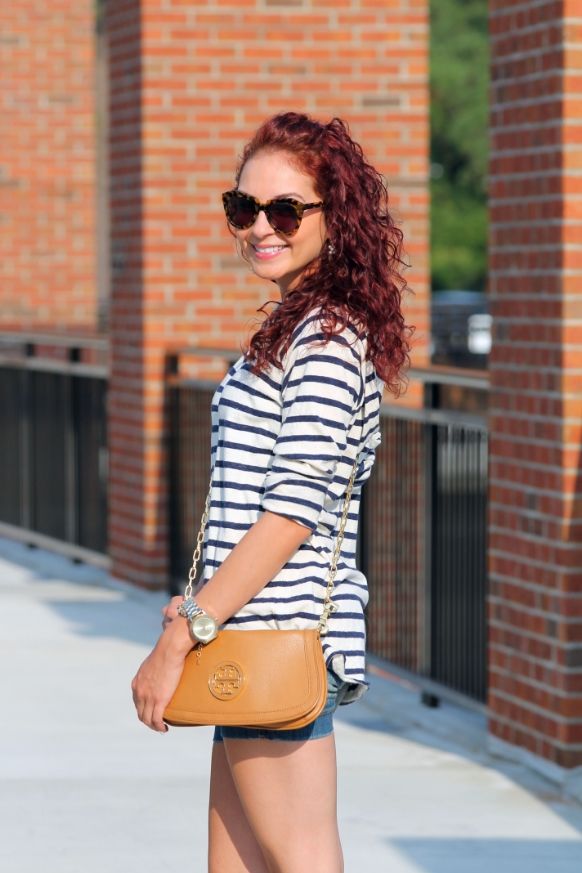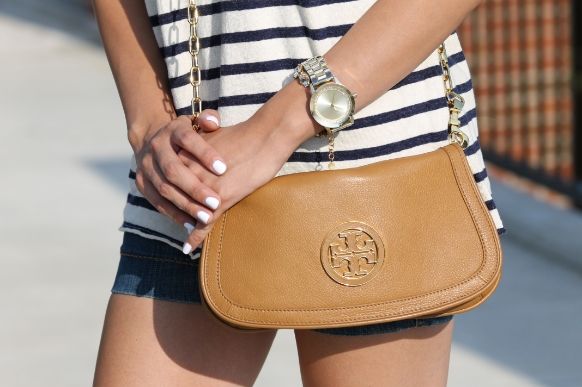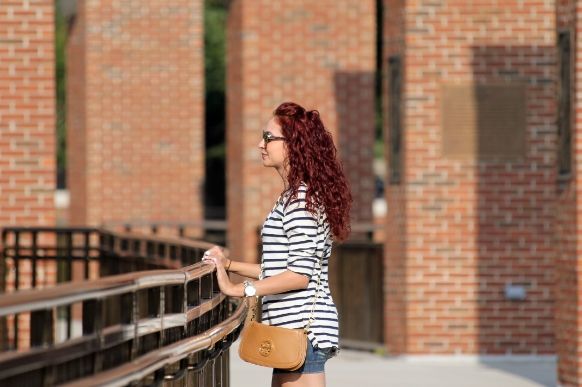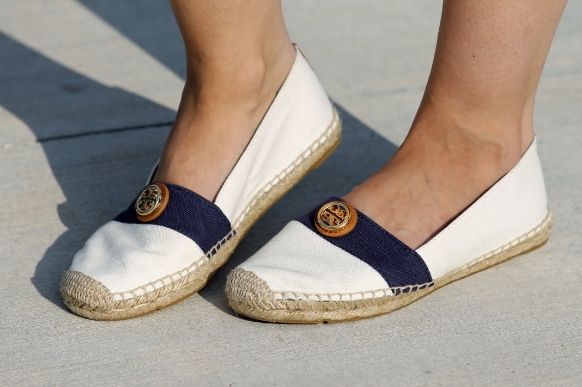 SHIRT: Old from Favorite Clothing Company, Similar SHORTS: Entourage Clothing and Gifts, Similar, Adorable SHOES: Tory Burch WATCH: Charming Charlie BRACELETS: Stella & Dot Earrings: Cute SUNNIES: Karen Walker BAG: Tory Burch
Happy Friday lovelies! I planned on starting my weekend from blogging today, and actually decided that I wasn't going to put up a Friday post. Crazy, right?! Well being a teacher and having my summer free, it has given me a lot of time to focus on my blogging hobby. However...blogging takes up more of my day than my actual hours at school! My fellow bloggers can attest to how time consuming blogging can be. Don't get me wrong, I am definitely not complaining! I am absolutely loving the blogging world. That's the problem though, I am loving it so much that the sweet boy tells me he may apply to put me on A&E's show Addiction. Yep.. I could see myself running around my house hiding electronic devices in strange places to get my blogging fix. Serious business.
How Blogging has affected my everyday life:I take on average 5 pictures of my shoes a day. Just check my Instagram.. and I am being polite and not posting them all!
I can't eat my food until I have taken at least 10 pictures. If I am cooking, I will need to add an extra 45 minutes to the recipe to take pictures of each step.
My newest friends are super amazing, sweet, and very fashionable. And... I have never met them in person.
I live in a messy bun and oversized T-shirt to blog, unless it is time to get fancy and shoot for a post of course. You should know I am cute probably only 40% of the time.. mostly for the weekends.
If we are having a conversation and I am staring at my phone, I promise I am listening... I am just also checking my blogger stats, replying to emails, and checking my followers on bloglovin. Wait, what did you say again?!
My sweet boy and sister are now my very own personal photographers.
Driving down the road I stop to check out graffiti under dirty bridges in bad areas, because how awesome would that look behind me as I am wearing my new bold aztec printed tank?!
Constantly creeping strangers out to ask where they purchased their hats, shoes, sunglasses, jeans, iPhone cases, and yes even nail polish!

And my favorite- Having date night with the boy, and when he picks me up I tell him we have to stop to take pictures of my cute outfit first! I am super lucky he is so dang supportive and is so excited for me, he is willing to do all the strange blogging things I ask. Nothing like a pre-date photo shoot to spice things up, right?! But yep... this is how this Friday blog post happened. Super casual in shorts and espadrilles, but hey we can't be fancy all the time right?!


Thanks for stopping by and supporting my new blogging addiction adventure.
xo,