My gorgeous sister from another mister, Ashley, is making an appearance on the blog today for this week's Two Ways Tuesday! She is a wild one and is always the life of the party. She has a very fun and bright sense of style to match her outgoing personality. We decided that since it is the week of the 4th of July, it only makes sense to style one of her outfits accordingly. We also wanted to show how her outfit for the 4th can be transformed into an everyday look. She has this amazing lace romper that was perfect for the task at hand because it is just so versatile!
Casual Around Town Look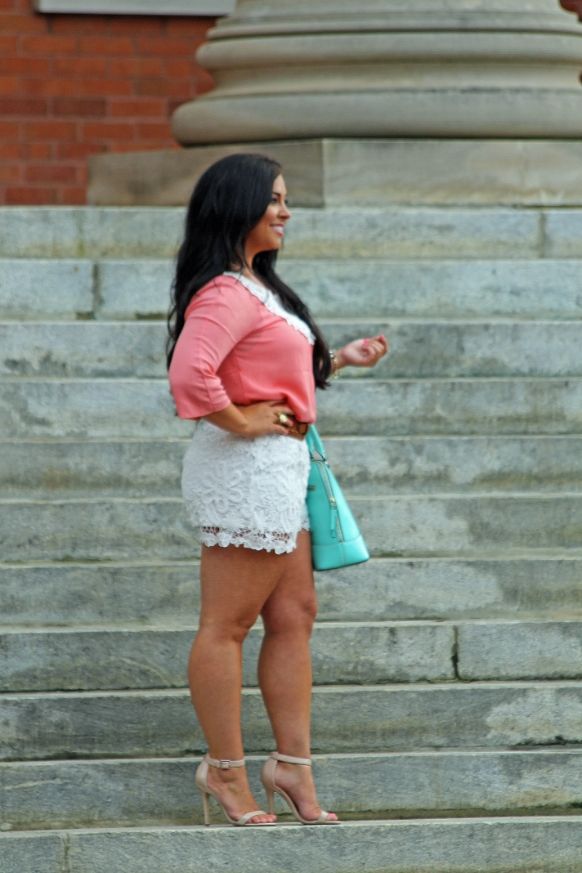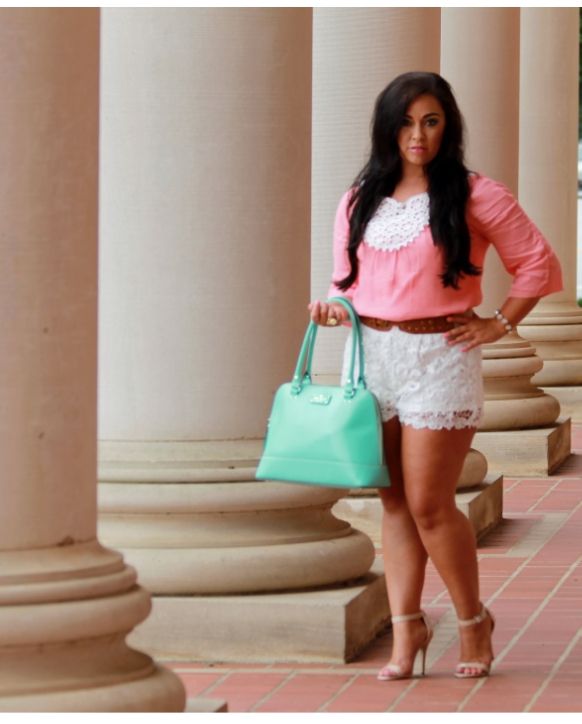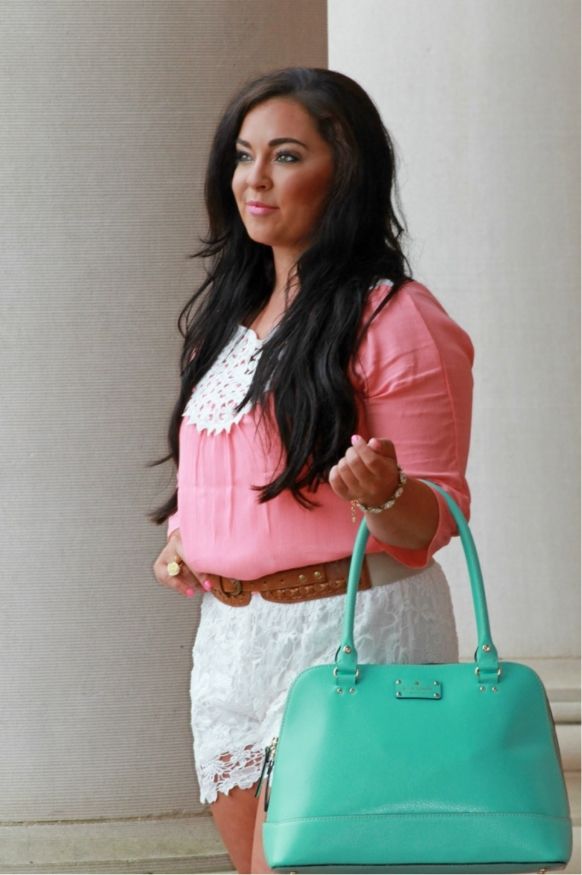 ROMPER STYLED TWO WAYS : West 36th Old, Similar, Precious, Save, Splurge
Fourth of July Look- SHIRT: Old, Similar, Cute SHOES: Gianni Bini Old, Similar, Save NECKLACE: Similar BRACELET: Stella&Dot SUNGLASSES: Karen Walker
Casual Around Town Look- SHIRT: Nineteenth Of June Boutique BAG: Kate Spade, Similar BELT: Similar SHOES: Nine West, Love BRACELET: Stella&Dot
Can you believe this is a romper?

It has very low cut white top which is perfect for going out for a night on the town, but by throwing a shirt on top it is also perfect for a day out on the town. There are just so many different ways to wear this piece, and that is why we love it so much!
Isn't Ashley fierce? She can rock any look!
Leave some love for her in the comment section!
xo,